Kevin Fitzgerald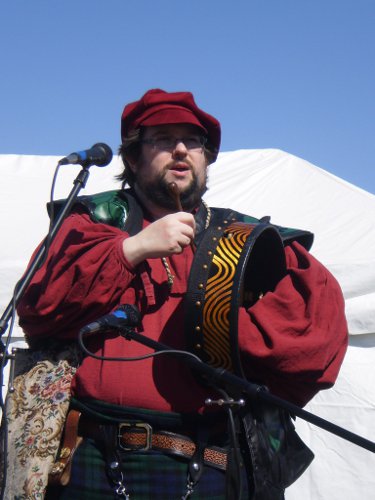 Kevin's love of music started the day he was born. Known affectionately to his friends as "The Human Rolodex" of song lyrics, he's been known to keep so many in his head that it often removes important things, like what day it currently is.
His current journey has been a winding one, finding beauty in all styles of music, from Willie and Waylon and the Boys to Hoyt Axton, Bob Wills, Bluegrass and eventually to Celtic music, where he found his love and passion. He's played at several instruments over his life (and forgotten most of them); these days as a member of Black Oak Shillelagh, he works primarily on tinwhistle and bodhran along with vocals. He's learning the guitar at a snail's pace and is attempting to keep his mandolin and fiddle skills from getting too rusty.
Kevin has been involved with historical re-enactments for over a decade and (not surprising) wants to keep doing them. The founding of Black Oak Shillelagh in 2010 has started Kevin down a new and fantastic road in his life, and he's very honored to be a part of it.